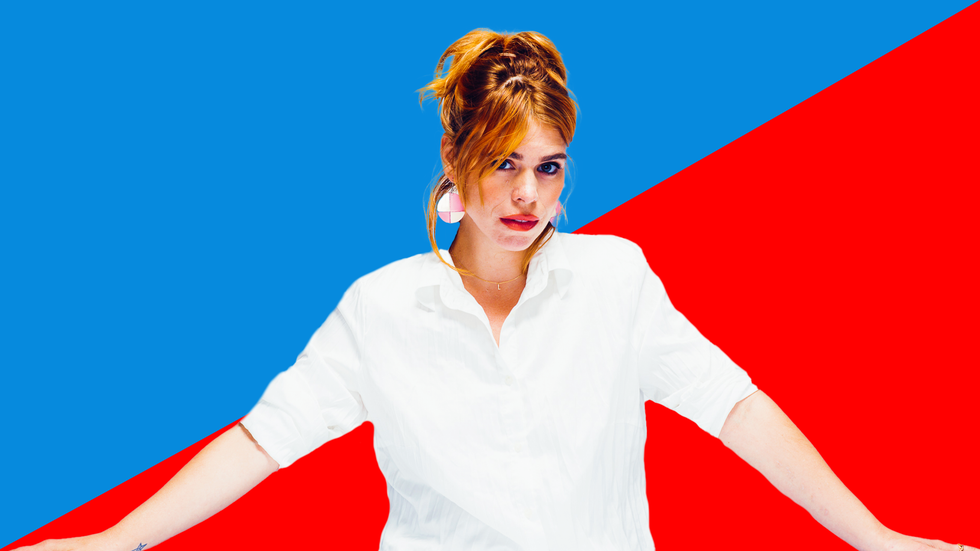 Getting her directorial debut film, Rare Beasts, into theaters has been a decade-long journey for Billie Piper. The British actress, known for her roles on TV shows like Doctor Who, Secret Diary of a Call Girl, and Penny Dreadful, had the idea nine years ago for a movie about a single mom trying (and failing) to have it all as she navigates the London dating scene. It took her a long time to get the script in place, and even more to get the film financed. She finally got to shoot the movie in the fall of 2018, with it scheduled to premiere at SXSW in March 2020. Then the pandemic hit.

"I'd almost let go of having it ever be released," Piper admits, speaking over Zoom. "I thought it was just going to be buried. It was a very upsetting reality. But in the scheme of things, with everyone's grans dying and stuff, it wasn't something I could feel too bummed about. But I would be lying if I didn't say that was emotionally challenging."

Rare Beasts, which Piper wrote, directed, and stars in, arrives in theaters and on demand in the U.S. August 20, and Piper is still trying to emotionally process that its journey is finally coming to a happy end. "I want to sob about it, just talking to journalists online about it," she says. "It makes me want to cry. It's years and years of my life and a part of myself I don't entirely recognize anymore, and that's brilliant."

Piper has been in front of the camera since she was 13, appearing as a performer on British kids show Scratchy & Co. She began releasing pop music at 15 and found a level of fame as Rose Tyler on Doctor Who, which she joined in 2005. Her most recent TV series, I Hate Suzie, mines those career experiences, depicting a former teenage pop star and aging actress who struggles to keep her life together after nude photos of her leak online. The series, which debuted on HBO Max late last year, was co-created by Piper and Lucy Prebble and is another example of Piper's interest in messy, complicated on-screen women.

The actress, 38, says she's done making projects that serve the idea that women have it all together. While she didn't initially intend to direct Rare Beasts, a film that is emotionally confrontational and occasionally challenging for the viewer, Piper eventually recognized that taking control was the best way to pursue her vision. "I always wanted to write but not necessarily direct," she reflects. "I've admired directors and studied their work. But I think it's been ruminating in the very, very back of my mind, and it's only very recently become a reality."

Here, Piper discusses what it was like to move behind the camera, her recent collaboration with Lena Dunham, and why it's okay for women to embrace the chaos.

Full interview here!